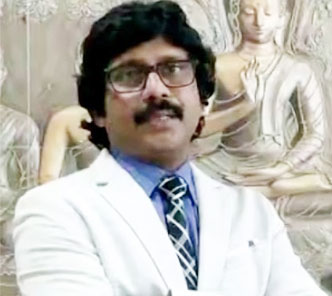 Dr. Pradnya Kamble,
MBBS, PGDHS (Diabetology)
Diabetologist
Days: Mon – Sat, Timings: 3 P.M. – 4 P.M.
Dr. Pradnya Kamble is a Diabetologist at Shenoy Hospitals. He is a captivating doctor with a dynamic personality in Hyderabad. He has completed his MBBS from Dr. B. R. AMC Bangalore University, PGDHS (Diabetology) from Annamalai University and completed his training in Footwork by IWGDF, SALSA (ARIZONA) & ICD (INDIA). Dr. Pradnya Kamble is a young aspiring doctor who takes the extra effort to make his patients feel comfortable and secure. His attentiveness for the patient queries, makes the patients feel Shenoy as their second home.