ANAESTHESIOLOGY:  
Anaesthesiology department is the lifeline of any medical institution. At Shenoy Hospitals, we have Anaesthesiologists who have years of experience in handling the most challenging cases which span Emergency Care, Obstetrics, Gynecology, General Surgery, ENT, Orthopedics and Pediatrics. A lot depends on the Anaesthesiologist in any surgical procedure be it a minor surgery or a major surgery.

ANDROLOGY:  
Shenoy Hospitals has leading Andrologists who specialize in treating male infertility and sexual dysfunction problems. They are in fact researchers in this field using the latest medical technology in Andrology. Treatment begins with thorough diagnosis and testing which give the clear picture.
Diagnosis and Treatments:
Semen analysis
Hormonal evaluation
Doppler ultrasound evaluation for varicocele
Treatment of anejaculation by vibrator or electro-ejaculator
Sperm function tests – DNA fragmentation, HOS test
Sperm viability testing – MACS (Magnetic Activated Cell Sorting)
Surgical sperm retrieval by PESA/TESA/TESE/microdissection TESE
Assessment and medical treatment for male sexual problems

AUDIOLOGY:  
Though we may associate hearing loss with old age, it surprisingly affects all age groups, including infants and teenagers. At Shenoy Hospitals, we offer comprehensive Audiological services for Neonates and Geriatrics. Our services include Pure Tone Audiometry (PTA), Oto-Acoustic Emissions (OAE), Brain Stem-evoked Response Audiometry (BERA), and Impudence Audiometry (IA). We have state-of-the-art-equipment managed by experts in the field.

CARDIOLOGY:  
The Cardiology department of Shenoy Hospitals have experienced doctors who practice the latest procedures and also guide patients how to maintain a healthy lifestyle to prevent heart diseases. Being a 'Family Hospital' we have regular check up programs, especially for patients who have crossed 40 years of age. We also have provision for providing emergency treatment in case cardiac attacks.

DENTAL SURGERY:  
Tooth Decay and Tooth Erosion problems begin in childhood. Thankfully, gone are the days of painful extractions. With the advancements in Medical Science, it is now possible for most people to wear a perfect smile, irrespective of age. Our state-of-the-art Dental Surgery Clinic offers Oral Examination, General dentistry & Prophylaxis, Aesthetic dentistry, Conservative dentistry, Prosthetic dentistry, BPS hybrid dentures, Surgical dentistry, Implants dentistry,
Orthodontic dentistry, Periodontic dentistry, Pedodontic dentistry, Pulpectomy, Special associated dentistry and a multitude of treatments from Root Canal to a dental implant. Our Orthodontics treatments include the correction of Crowding, Spacing, Cross Bite, and more.

DERMATOLOGY:  
Skin ailments should be treated as early as possible without concealing them or practicing self-medication. At Shenoy Hospitals, we have experienced Dermatologists who can correctly diagnose the problem and prescribe the effective treatment. From treating simple disorders like Acne to more complex disorders or temporary disorders (sometimes connected to pregnancy or stress), our experts investigate the root of the problem to come up with a holistic cure.

DIETARY SERVICES:
Diet and Health are interrelated. At Shenoy Hospitals, Nutrition and Dietetics are dedicated to
providing evidence-based, patient-friendly services in terms of food services and diet therapy.
We always work to be a center of excellence in Nutrition & the well-being of women & children.
As they say, "Prevention is better than Cure", so we help individuals to prevent metabolic
disorders through extensive counseling and other activities.

EMERGENCY CARE:  
Emergency situations can crop up when least expected and we do our best to manage the crisis. We have an experienced team of Doctors and paramedical staff to handle basic Emergency Cases. From diagnosis and testing to treatment, we give everything it takes to manage the situation. There's also an Ambulance Service available for the benefit of our patients.

ENDOCRINOLOGY:  
Many patients silently suffer for years from hormonal disorders though proper cure can be achieved through correct diagnosis. We have advanced facilities and renowned Doctors for the treatment of Endocrine System disorders. This includes diseases of the thyroid, parathyroid, adrenal, and pituitary glands. Also, disorders stemming from the ovaries and testes are treated.

ENT (HEAD & NECK SURGERY):  
Our ENT Specialists are highly experienced and are capable of conducting advanced surgeries like Micro Ear Surgery, Nasal Endoscopic Surgery, and Phonosurgery. Again, we offer testing and treatment for Snoring and Obstructive Sleep Apnea which is a common ailment and should not be ignored at any cost. As for life-changing treatments, Voice Surgery assures to return one's confidence. We also treat common problems like Tinnitus, Vertigo, and Sinusitis.

FERTILITY CENTER:  
Sometimes, having a baby involves expert medical guidance, patience, and hope. We have seen happiness finally smile upon many a couple who held together in spite of emotional pressures from various sides. At the end of it all, the bundle of joy was worth the wait! We provide comprehensive management for both male and female fertility problems which includes medical and surgical management for both.

GASTROENTEROLOGY:  
Our Gastroenterology department is well-equipped to diagnose and treat a host of disorders relating to the esophagus, stomach, small intestine, colon, rectum, pancreas, gallbladder, bile ducts, and liver. Sometimes these diseases may occur in spite of leading a disciplined life and maintaining a healthy diet. It is important that you consult the Specialists before the problem gets aggravated and also follow his or her dietary and clinical advice for a holistic cure.

GENERAL SURGERY:  
At Shenoy Hospitals, the role of the General Surgeon is of paramount significance. Every family needs a General Surgeon who treats a multitude of ailments which doesn't require Super Specialists. The General Surgeon's expertise in fact defines the true quality and class of Medical care.

GENERAL MEDICINE:  
General Medicine is a serious affair at Shenoy Hospitals as we believe in the concept of 'Family Care'. It is the General Physician who plays a crucial role in a family's overall health since he or she is the first point of contact in most cases. We always hope that you and your loved ones get completely cured at this initial level.

GERIATRICS:  
The branch of Geriatrics deals with treatment of illnesses related to old age. We treat our elderly patients like family, always making sure that they are at comfort and in a positive state of mind. The first and foremost priority is to give the patient relief from pain and distress and keeping him or her stable. Our well-trained paramedical team handles patients with utmost care and understanding.

GYNAECOLOGY:  
Our gynaecologists have the expertise of treating simple and difficult female genital tract problems. Our advanced surgical equipment (for Laparoscopy and Hysteroscopy) gives us the edge over the competition. Each of our doctors is an expert in a specific area, which means that you will always receive specialized care and treatment in both general and specialty care.

HEMATOLOGY:  
The branch of Hematology deals with testing, diagnosis, and treatment of blood related illnesses. Like any other organ of the body, the blood is susceptible to various diseases stemming from both external and internal factors. Hematology involves the study of red blood cells, white blood cells, platelets, blood vessels, bone marrow, lymph nodes, spleen, and the proteins involved in hemostasis (bleeding) and thrombosis (clotting). Our state-of-the-art testing facilities and experienced Hematologists ensure thorough treatment of patients.

HIV SPECIALIST:  
People turn to Shenoy Hospitals for help with a wide range of serious and difficult-to-diagnose infectious diseases such as HIV/AIDS. Our HIV specialists make sure to treat the patient with utmost care providing emotional support alongside medications that can retard the virus growth.

MAXILLOFACIAL SURGERY:  
Our state-of-the-art Maxillofacial Surgery Clinic includes a multitude of treatments focusing on Facial Trauma surgery, Reconstructive surgery of face, the oral cavity, head & neck, mouth, and the jaws. Our surgeons are well experienced and trained in some of the best institutes in India and abroad.

NEONATAL CARE (NICU – Neonatal Intensive Care Unit):  
The few days after delivery is critical for both the mother and the baby. Our state-of-the-art Neonatal Intensive Care unit ensures that your newborn is kept in the safest of environments as he or she adjusts to the new world. What's more, our doctors have years and years of experience behind them which makes a big difference when unexpected challenges come up. Yes, when it comes to Neonatal Care Hospitals, Shenoy Hospitals is the right choice!

NEPHROLOGY:  
Shenoy Hospitals has a state-of-the-art Nephrology department with experienced Specialists. While kidney Diseases associated with Diabetes & Hypertension are the growing problems. Other kidney diseases like kidney stones, urine abnormalities, acute and chronic kidney disease also need timely diagnosis and intervention.

NEUROLOGY:  
Our Advanced Neuroscience & Spine department provides an extensive treatment & care for all ailments related to the brain, spinal cord, and peripheral nervous system. The Neurology team is highly qualified, experienced, and manage patients with neurological illnesses with utmost care.

OBSTETRICS:  
At Shenoy, we have leading Specialists in Obstetrics, well-known to have successfully managed the most complex of cases. Moreover, in the cases of High-Risk Pregnancies or where minor or major complications prevail, it is advisable that you let only experts handle the situation. From Normal Delivery—to Caesarean Procedures—to Neonatal Care, we provide a host of services. It's worth mentioning that Shenoy has delivered more than 52,000* babies! With this, Shenoy Hospitals has cemented its reputation as the best painless delivery hospital in Hyderabad, ensuring a high chance of safe delivery.

ORTHOPAEDIC:  
An active life is everyone's birthright. No matter what your age, you deserve a quality life free of pains. At Shenoy Hospitals, we have leading Specialists in our Orthopedics department. From Trauma, Joint Reconstructive and Replacement surgeries to Sports Medicine, Endoscopy, and Pediatric Orthopedics—we have it all—under one roof.
ONCOLOGY:  
The Oncology department at Shenoy Hospitals offers integrated cancer care through a team of renowned Oncologists, who work with specialists from virtually all specialties to care for patients with cancer. The department offers screening for various cancers, investigation, diagnosis and treatment of cancers.

PEDIATRICS:  
We understand how worrisome it can be when our little ones suffer. Our Specialists have vast experience in treating Pediatric ailments from common infectious diseases to complex ailments. We offer all services under one roof including Vaccination, Emergency Care, Pediatric ENT, Pediatric Orthopedics, and Pediatric Urology. We also have a dedicated and highly advanced facility for Neonates – NICU (Neonatal Intensive Care Unit).

PHYSIOTHERAPY:  
Shenoy Hospitals has the expertise and technology in the field of Physiotherapy to help patients regain their normalcy and live life. Physiotherapy helps you to regain your original mobility and recover from simple sprains, sports injuries, trauma, and various Neurological problems. It is also effective for post-partum muscle tone regain and pain relief. Post-surgery exercises and recovery treatments also play a vital role, especially in the weeks following the surgery.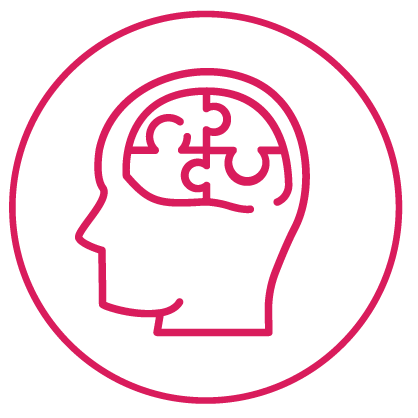 PSYCHIATRY:  
Our experienced Psychiatrists provide outpatient diagnostic and counseling services to clients
with varied psychiatric illnesses, including Psychosis, Mood disorder, Depression, Anxiety and
Neurotic disorders, Childhood and Adolescent academic and behavioral disturbances,
Substance abuse, Psychosexual disorders, Sleep disorders, and other relationship problems.
Remember, we are here to listen to your issues.

PSYCHOLOGY:  
Our professionally qualified mental health experts provide assistance on various issues related to children, adolescents and the elderly. Some of the most common mental health concerns include stress, anxiety and depression, which can be dealt with through timely and appropriate psychological intervention.

PLASTIC SURGERY:  
Beginning with Reconstructive Surgery to Post-pregnancy procedures, Plastic Surgery plays an important role in reshaping your confidence. It is also effective in treating post-operative complications like bedsores and scar tissue. At Shenoy Hospitals we have experienced Plastic Surgeons who also offer advice on whether Plastic Surgery is required or not in the first place, especially when other conventional treatments can provide a cure. After all, your health comes first!

PULMONOLOGY:  
Even long-term Lung ailments can be effectively treated. Shenoy Hospitals offers holistic and advanced treatment for simple to complex Pulmonary disorders. So that, you can get back your breath and confidence and lead an active life! Again, we advise you to stay away from bad habits such as cigarette smoking which damages the lungs and can also cause Cancer. Again, leading a healthy and active life helps prevent Lung diseases.

RADIOLOGY:  
Our Department of Radiology provides a complete range of medical imaging services for diagnosis and treatment by using medical imaging equipment. We have experienced and well-renowned radiologists who have specialized training in performing all aspects of diagnostic tests as well as interventional radiology procedures.

UROLOGY:  
Urological disorders occur for people belonging to all age groups – all the way from Pediatric patients to Geriatric patients. We have experienced doctors to treat various Urological problems beginning with urinary incontinence to urinary tract infections, and more. Also, since many Urological disorders may arise during pregnancy it is an indispensable unit.

VASCULAR SURGERY:  
Vascular surgery involves treating and repairing damaged or diseased blood vessels, arteries, and veins including carotid artery, aorta, visceral, and extremity arteries. Essentially, surgical procedures are effective in removing blockages, performing bypass surgery for diseased arteries and repairing and strengthening weak, aneurysmal arteries. Without treatment, vascular diseases can take serious turns such as stroke or gangrene of legs. Shenoy Hospitals' treatments include arterial, venous, and lymphatic disorders, carotid artery, aorta, visceral, and extremity arteries.