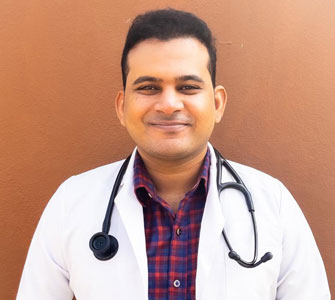 Dr. Brahma Dutt Rathod
(MD Psychiatry)
Psychiatry
Days: Mon – Sat, Timings: 9:30 A.M. – 11 A.M.
Dr Brahma Dutt Rathod is a Psychiatrist at Shenoy hospitals. He has completed MD Psychiatry from Topiwala National Medical College, Mumbai.
He is a young aspiring doctor who has expertise to diagnose and treat conditions like Geriatrics Psychiatry, Consultation Liasion Psychiatry, Addiction Psychiatry, Adolescent Pyschiatry, Psychotherapy, Child Psychiatry, Sexology, Counselling Services and Electroconvulsive therapy.